Making the Connection: Communication and Therapeutic Alliance
Recorded Webinar & Slides
This webinar was presented on Zoom on October 25th, 2022. The recording is posted below as well as a link to the slides for anyone interested in learning about the SCPT Continuing Competency Domain for 2023-2024. 
Speakers
Jasdeep Dhir (she/her) PT, MClSc(MT), TDPT, FCAMPT
Jasdeep Dhir is the Director of Clinical Education for the Master of Science (Physiotherapy) Program and an Assistant Clinical Professor in the School of Rehabilitation Science, McMaster University. She is a Fellow of the Canadian Academy of Manipulative Physiotherapy and has also earned the Clinical Specialist, Musculoskeletal designation from the Canadian Physiotherapy Association (CPA). She has served as Chair of the National Orthopaedic Division of the CPA. Jasdeep has been recognized and awarded for excellence in mentorship by the Canadian Physiotherapy Association (2016),  for Innovation and Advancement by the Ontario Physiotherapy Association (2021). In May 2021 Jasdeep was recognized for making a notable impact within the Profession with a Centenary Medal of Distinction from the Canadian Physiotherapy Association. 
David Walton (he/him) BScPT, MSc, PhD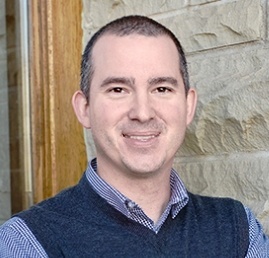 David Walton is an Associate Professor with the School of Physical Therapy at Western University, cross-appointed to the Dept. of Psychiatry, and an Associate Scientist with the Lawson Health Research Institute. He is Co-Director, Innovative Solutions for Spinal Pain with the Western University CANSpine rehabilitation research lab. He has published over 130 manuscripts in peer-reviewed journals largely around pain, prognosis, measurement, and clinical training. He is co-author of the book 'Musculoskeletal Pain - Assessment, Prediction, and Treatment' from Handspring Publishers (2020.)
Jim Millard (he/him)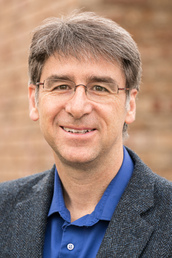 Jim Millard is a lifelong resident of London ON, Jim graduated from UWO as a Physiotherapist in 1991. He has also completed a Clinical Master's Degree in 2010, and a clinical DPT in 2013. Jim is a Fellow of the Canadian Academy of Manipulative Physiotherapists. He teaches post graduate Physiotherapy courses via The Mulligan Concept in Canada and internationally. Jim is passionate about communication in healthcare. He coaches on clinical relationship building skills across Canada. Jim is currently pursuing a Coaching certification through Co-Active to build further on his leadership skills. Jim is set to release his first book of poetry and prose in 2022. Jim is currently the National Director of Clinical Training and Development at CBI Health exploring and creating in the intersection between personal and professional development.