Manual Therapy Strategies for the Adult Neurological Population: Upper Quadrant
Course Description
Each year, a growing number of Canadians live with impairments secondary to suffering a neurological
insult (e.g., stroke, brain injury, spinal cord injury). These impairments have been shown to
significantly impact many survivors' functional abilities and quality of life. Activity and participation
restriction are due to reduced neuromuscular control, as well as the secondary consequences of
immobility and mal-alignment. Normal movement can only be pursued when range of motion and
alignment are maintained. Research supports sensory input, active participation and normal
experience in movement to promote functional recovery. This two-day course will combine Neurodevelopmental Treatment (NDT) principles with orthopedic approaches to provide therapists with an understanding of 'normal' alignment of the upper quadrant and a variety of dynamic strategies and handling skills to restore it.
Dates & Time
Session Times:  
March 17 – 18, 2023 8:00 am to 5:00 pm
Location:
Friday: School of Rehabilitation Science, UofS
Room 3430, 104 Clinic Place, Saskatoon, SK
Saturday: City Hospital Rehabilitation Gym
701 Queen St, Saskatoon, SK
Learning Objectives
Upon Completion of this course, the learner will:

1. Understand the anatomy and kinesiology of the trunk, shoulder girdle, forearm, wrist & hand
(upper quadrant).
2. Describe 'normal' alignment of the upper quadrant.
3. Recognize common neurological mal-alignments.
4. Understand the importance of alignment for function.
5. Recommend the benefits of dynamic client participation versus passive treatments.
6. Apply dynamic manual strategies to prevent mal-alignment and to restore functional alignment.
7. Facilitate activation of the trunk, shoulder girdle and upper extremity of the neurologically
impaired client through active support/weight bearing and modified support strategies.
Target Audience
Occupational Therapists and Physiotherapists
Speaker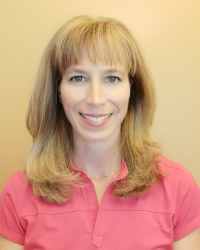 Teresa Siebold is an NDTA™ CI & PT instructor with nearly 25 years of experience in adult neurorehabilitation. She began instructing post-graduate courses for allied health clinicians in 2008, and has taught throughout Canada and internationally. Teresa is a Clinical Neuro Specialist for the therapy assistant college program, and has instructed practical sessions for nurses. She was an invited speaker at NDTA™ Annual Conferences: Memphis, TN 2016; Charlotte, NC 2019, Virtual on-line, 2022.

Teresa has served in clinical and leadership positions on stroke, neurosurgical, and neuro-investigating units, as well as inpatient and outpatient rehabilitation settings. Currently, Teresa is a senior PT on the acute Stroke Unit at the Foothills Medical Centre in Calgary.

Her publications include: "A Peek into the Visual System and Neurological Rehabilitation", NDTA™ Network, Jul/Aug 2020; "NDT in Acute Care: Advocating for and Promoting Early Recovery", NDTA™ Network Mar/Apr 2016; "Addressing the Primary and Secondary Impairments of a 20-year-old Man with Traumatic Brain Injury" case report in Neuro-Developmental Treatment: A Guide to NDT Clinical Practice, 2016 ed., Thieme Publishing.