Message from the Associate Dean
As we approach the holiday season, I am mindful of the fact that I'm also approaching the end of my first year with the School of Rehabilitation Science (SRS) and the College of Medicine (CoM). I'd like to take a few moments to reflect on the year gone by, and what I'm looking forward to in 2020. 
I came into this position with high hopes of working in a vibrant, collaborative and forward-looking environment. At the same time, I admit that I was unsure how I, as a speech-language pathologist, would fit into a school where non-physical therapists are a rare sighting. I am happy to be able to say that unequivocally, my expectations have been surpassed, and I continue to be impressed and grateful with how welcoming, open and supportive people have been towards me in my role as associate dean –  in the school, college, and community.
The school has been a busy place this year. We sent off the graduates of the Class of 2019 to do the good and important work I know they will do as physical therapists, we welcomed the Class of 2021, and welcomed back the Class of 2020. In addition, the school's work continued with respect to research and community engagement – members of the school were highly productive, with many successes in terms of grants, publications and knowledge sharing activities. I am keenly aware of the strong community ties as shown by the community partners that the researchers in the school have. Community is highly valued and appreciated, and critical in the work we do. The commitment and passion for teaching and research for the benefit of our community and society is clearly evident on a daily basis here – it is an honour to be a part of it.
We witnessed a significant transition earlier this month – Dr. Liz Harrison's retirement. A celebration of her career took place in December and in textbook Liz form, she is requesting in lieu of a gift that donations be made to the school. To honour her request and her career, a fund focused on interprofessional collaboration has been created in Liz's name. Her leadership and vision, collegiality, and mentorship have made and will continue to make a significant mark on rehabilitation science and on our school.
We continue to advocate for rehabilitation science in the province and to improve rehabilitation services through research and training. In the coming year, I will continue to work to strengthen our relationships with all of the rehabilitation services in the province, and to advocate for training here at home. We see expanded training programs as key to addressing the shortages of rehabilitation professionals in the province. With the upcoming provincial election in 2020, there is an opportunity for all of us to raise awareness of the needs of the province with respect to rehabilitation. I am optimistic for the future, especially if we work together.
Happy holidays from the SRS to you, your families and loved ones this season. Wishing you a restorative holiday, and a healthy and happy new year!
Sincerely,
Dr. Teresa Paslawski, PhD
Associate Dean
School of Rehabilitation Science
College of Medicine
University of Saskatchewan
---
Awards
Faculty member recognized for teaching excellence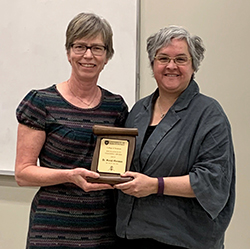 Congratulations to Dr. Sarah Oosman (PhD), associate professor at the school, who is a recipient of the 2019 CoM's Teaching Excellence Award. This annual award, which recognizes exceptional contributions to teaching, was presented at CoM's Faculty Council meeting on Nov. 27.
---
Researcher receives grant for breast cancer rehabilitation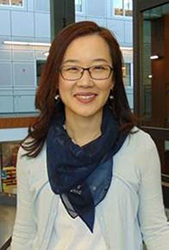 Congratulations to Dr. Soo Kim (PhD), who received the Royal University Hospital (RUH) Foundation's Women Leading Philanthropy $100,000 grant in Saskatoon on Sept. 24. Her project supports shoulder rehabilitation for breast cancer survivors. The grant is designed to fund innovative health-care initiatives led by female physicians, practitioners and researchers at RUH.
Recent graduate receives national Indigenous award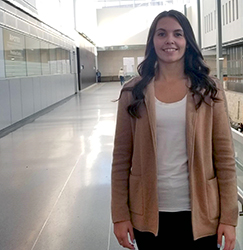 Tegan Rose, who graduated with the MPT Class of 2019, was the recipient of the Canadian Physiotherapy Association's Indigenous Student Award in July. The award aims to help address the significant gaps that exist between the health status of First Nations, Inuit and Métis peoples and that of other Canadians, as well as the unmet rehabilitation and mobility needs in rural, remote and northern communities in Canada.
Rose, who hails from Gibbons, Alberta, was humbled to learn she had won the award.  
"I was quite surprised," says Rose. "I'm sure there are a lot of great candidates out there who are worthy of the award. It's a real honour."  
As an undergraduate at Bemidji State University in Minnesota, Rose balanced her studies in exercise science while playing Division 1 women's hockey. The decision to pursue a master's in physical therapy came from a health condition that impacted her time as a university-level athlete.
"I had some issues with my health (playing hockey) and was told I had to stop playing, exercising and doing all the activities that I liked to do," says Rose. "I ended up being misdiagnosed and was allowed to exercise again. I ended up playing in my final year."
Rose acknowledges that time away from sports made her realize the benefits of exercise.       
"I realized how important exercise and being able to move was for me, not only physically, but also mentally. I wanted to use my story to inspire others and show people that anything is possible. Positives can come out of anything."
She heard about the University of Saskatchewan's physical therapy program and decided to apply. While attending the school, Rose was able to balance her education with her athletic pursuits.
Now, with convocation behind her, what's next for the graduate? Rose says she has a job offer at a physical therapy clinic in Alberta, and is excited to move back to her home province. Most of all, she is looking forward to a career that helps others. 
"I want to use my knowledge and passion for health to inspire others and give them the tools to do what they enjoy."
---
Recognizing excellent clinical instructors
By the Clinical Education Team - Peggy Proctor, Melanie Weimer and Cathy Cuddington
Many clinical instructors and therapy managers across the province contribute time, energy and expertise to the clinical education of physical therapy students. Within the resources available at the school we are constantly looking for ways to recognize this highly valued work of our clinical colleagues. 

In partnership with Continuing Education Rehabilitation Science (CERS, formerly CPTE), the Clinical Education Unit recently developed a new award to celebrate excellence in clinical education. Graduating MPT students were invited to submit names for nomination, with submissions also welcome from the community. 

We were pleased to present these awards to Nicole Ottenbreit (Pylatiuk) of Regina, and Alison Gillespie, of Prince Albert, at our Clinical Education Advisory Committee provincial meetings in April 2019.

The Clinical Education unit also helps to support the Saskatchewan Physiotherapy Association (SPA)'s Clinical Education Award, which is given for both rural and urban members. While we are not directly responsible for selecting award recipients, we often support the nomination of SPA members for this award, given out at their annual awards reception This past April we were pleased to congratulate Jody Rice, a well-deserving recipient of this year's award, who practices in the Shaunavon area.

A few "words of wisdom" from each of these deserving recipients:

"Although I hope to have left a small imprint on every student I encounter, I realize each of them have left me with much more than I have given them. I continue to be proud of the quality of students from the university and take great pride in helping shape these eager minds." – Jody Rice, clinical instructor and community therapist, Shaunavon

"I am honoured and humbled to receive the inaugural Clinical Education Award from the school. This is extremely meaningful to me because, after practicing for 25 years, I continue to be passionate about mentoring physical therapy students. I was given an exceptional neuro placement as a student, therefore I feel strongly about providing the same for those coming after me." – Nicole Ottenbreit, clinical instructor and physical therapist, adult program, Wascana Rehabilitation Centre, Regina

"I have involved myself with clinical instruction from early in my career. I have a passion towards life-long learning, and want to help others to challenge themselves and strengthen the concept of professional curiosity. Working alongside students helps me to deepen my understandings of the foundational knowledge in the areas in which I practice, but it also introduces me to new evidence, new knowledge and new practice techniques that the students bring along with them." – Alison Gillespie, clinical instructor and physical therapist, Victoria Hospital, Prince Albert

We wish to thank and congratulate these role models, who are providing leadership and mentorship for future physical therapists.

We are very grateful to all members of the clinical community who support the clinical education of MPT students. Our program could not exist without your service and dedication!
---
News and events
Honouring Dr. Liz Harrison  
A retirement reception for Dr. Elizabeth (Liz) Harrison (PhD), was held on Dec. 5 at the University Club. She has been valued member of our school, championing physical therapy education and research at the university, for more than 24 years. In her role as director, and then Associate Dean of the school, Dr. Harrison has provided leadership in shaping the school and supporting interprofessional collaboration. A memory book was created for her to enjoy during retirement. Thank you to everyone who contributed stories, well wishes, photos and messages. 

In recognition of Dr. Harrison's illustrious career, an award has been established in her honour. The award is presented to an individual or team, affiliated with the school, who demonstrates outstanding interprofessional collaboration to support patient-centred research, clinical practice and/or leadership. All nominees must demonstrate engagement with patients and/or communities. Consider donating in honour of Dr. Harrison and her contributions to the school. Donate online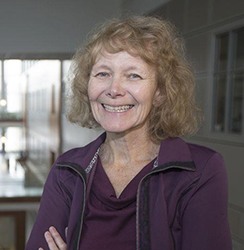 ---
Fall Awards Reception Night 
The Fall Awards Reception Night for MPT students was held at the University Club on Nov. 6. In addition to celebrating students and their achievements, the event provides an opportunity to acknowledge and connect with donors and sponsors.
Congratulations to the following award recipients:
Highest Academic Standing Entering Year Two Award – Brooke Pachal
Professional Courses Award – Stephane Kiefer
Ronald Bell Physical Therapy Student Award – Hailey Brown
Friends and Family of Physical Therapy Memorial Scholarship – Alexandra (Ali) Mario
Sally Purdon Memorial Award – Ashton Unger
Elisa Rieder Memorial Award – Samantha Illerbrun
Marj Braid Bursaries in Physical Therapy – Regan Santoro, Sydney Hesselberg, John Harrison and Jillene George
Director's Award – Kyla Collins
Physical Therapy Student Society Award – Nigel Hey
Saskatchewan Physiotherapy Association Award – Brooke Pachal and Kyla Collins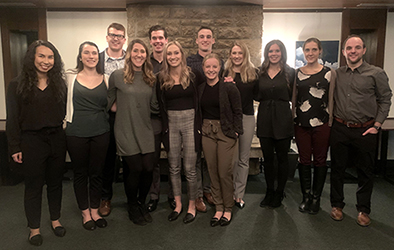 ---
Alumni receptions a success!
Alumni receptions were held in Saskatoon on Sept. 21 during USask weekend and in Regina on Oct. 10 at the MacKenzie Art Gallery. Guests enjoyed networking and reconnecting while Associate Dean Teresa Paslawski shared news about the school. More than fifty staff, faculty, alumni and friends gathered between the two events. Thank you to everyone who attended.
---
Fall prevention workshop
Dr. Cathy Arnold (PhD) along with a team of researchers, policy advisors, clinicians, and patient/family advisors held a knowledge sharing event, Staying Strong, Balanced, and FAST: Together, Let's Prevent Fall Injuries, on Sept. 13 in Saskatoon. The team launched a series of five videos that will be available on the SRS website, highlighting the results of three studies related to a novel intervention called Fall Arrest Strategy Training (or FAST). Participants also had the opportunity to provide feedback and discussion to drive future research and health policy. It was a successful event with more than 100 attendees.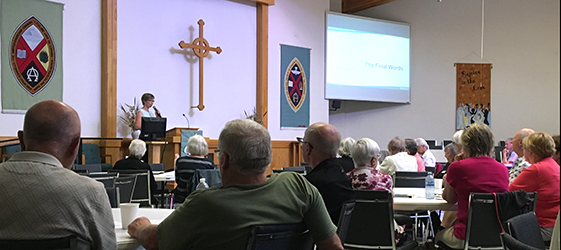 ---
Class of 1984 reunion
The class of 1984 celebrated their 35th reunion in Comox, BC from Sept. 6 to 8. Fifteen alumni attended the event, shared memories and celebrated accomplishments. Congratulations class of 1984!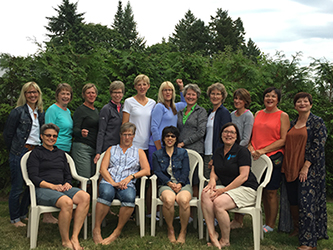 Spotlight on occupational therapy
Occupational therapy could be described as helping individual participate more fully in everyday activities, such as bathing, dressing, eating, and tasks around the home or workplace.
For Saskatoon occupational therapist Ryan Fitzpatrick, a lecturer with CERS, and the owner of Fitzpatrick's Occupational Services, that means approaching treatment in a holistic way. 
"I like that we can work with such diverse populations and address client issues in multiple ways – either treating the client themselves or the task or environment," said Fitzpatrick. "I like that we can help people from more than one angle."
Fitzpatrick acknowledged that he was initially interested in pursuing a physical therapy degree, but found occupational therapy was a better fit for him. Since there is no program in Saskatchewan, Fitzpatrick made the journey east.
"I was in (the College of) Arts and Science leaning toward physical therapy as a goal. I was interested in psychology in my first year," explains Fitzpatrick. "I had an interest in working in psychosocial and mental health. After my second year, I applied to the occupational therapy program in Manitoba and got in."
Fitzpatrick has worked in many areas of occupational therapy, including functional capacity evaluation, ergonomics, hand therapy and physical demands analysis. He is the lead instructor for CERS's Clinical Reasoning and Functional Capacity Evaluation course and also provides occupational services in northern Saskatchewan. 
"One a month for the past 15-16 year, I've travelled to communities in the northwest part of the province – La Loche, Buffalo Narrows, Beauval, Ile-A-Crosse, and the surrounding First Nations communities," says Fitzpatrick. "Access to occupational therapy is fairly limited up there. I work with people in inpatient facilities and provide home visits."
Fitzpatrick says these patients face similar challenges that their urban counterparts do, along with some issues that are more specific to remote communities. "I provide a range of services from housing assessments, such as safe transfer in and out of bathrooms – to working with patients who participate in activities that are more common to the northern way of life, such as hunting and fishing," explains Fitzpatrick.
In his experience, Fitzpatrick has found that attributes of successful occupational therapists are similar to those of other healthcare workers.
"The students that I have supervised over the years, and have gone on to be the most successful, are those that are strong communicators," acknowledges Fitzpatrick. "Clinical skills that are gained over time are almost secondary to the ability to listen to people and communicate with them. Like most medical professions, if the person feels heard, listening and engaged, you are more likely to achieve a positive outcome."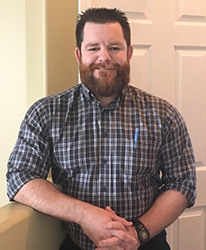 Stay connected with your classmates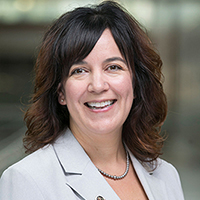 Whether you are establishing a career outside the province or working in Saskatchewan, you are part of a rich history and are encouraged to stay connected with your alma mater.
The school supports opportunities to meet and develop professional networks with fellow graduates. If you are interested in holding a reunion we can provide you with your classmates contact information, or send a notice out on your behalf. We also have the resources available to assist with your reunion plans, from taking a group photo or arranging tours to advising on catering, transportation, venue and entertainment services. For more information please contact Anne-Marie Cey, Alumni Relations Officer, School of Rehabilitation Science, by phone 306-966-5763 or email.
Receive current news and stay connected to the school by updating your contact information here.

Do you have an achievement or announcement to share? Interested in what your classmates are doing? Visit the Share your story and Class notes sections of the USask website for details.