The Role of Practitioners in Indigenous Wellness
CERS is proud to announce that we are the recipients of the 2019 CAUCE (Canadian Association for University Continuing Education) Award of Excellence - Program Award - Non-Credit Programming Under 48 Hours
---
---

May 16, 2022 to August 16, 2022
Registration ends May 16, 2022
REGISTRATION FEES
All Health Professionals: $300 + GST
Full-time Students/Residents:  $250 + GST (proof of enrollment required)
For enquiries please contact conference.events@usask.ca or 306-966-5539.
COURSE DESCRIPTION
This course is a collaborative project developed by the Division of Continuing Medical Education, College of Medicine, and Continuing Education in Rehabilitation Science, University of Saskatchewan, with assistance from the Canadian Medical Protective Association. The content was created by Indigenous community members and scholars, some of whom are the on-line instructors. It is designed from an indigenous world view, delivered through the voices and stories of leaders in Indigenous health care. Upon completion, health care practitioners will be equipped with the knowledge and insights to employ an interdisciplinary approach in understanding and supporting indigenous patients.
We have chosen to deliver this course through the voices and stories of leaders in Indigenous health care. You will be taken on a journey of personal reflection while exploring the experiences of Indigenous peoples – both past and present – that negatively impact their health and well-being as individuals and as communities.
Personal Reflection, Indigenous World View, and How These Affect Health Care
How the Past Informs the Present (Access and Health Care Governance Issues)
Culturally Responsive Care: The Challenge of Finding Middle Ground
TARGET AUDIENCE
The course is suitable for health care professionals (e.g., physicians, nurses, clinicians, physical therapists, etc.) who directly support indigenous people as part of their patient population. Enrollment is open to health care practitioners across Canada.
TIME/DATE/LOCATION
This online course is self-directed. Participants are expected to complete the online modules at their own pace, within their registered twelve-week session. Sessions will be available to commence on January 15th, 2022.
COURSE CONTACTS

Joy Richards • joy.richards@usask.ca
Kendra Usunier  • kendra.usunier@usask.ca
---
Log in to Indigenous Wellness after you have received an NSID (Network Services Identification Number) and after registration is completed.
---
Faculty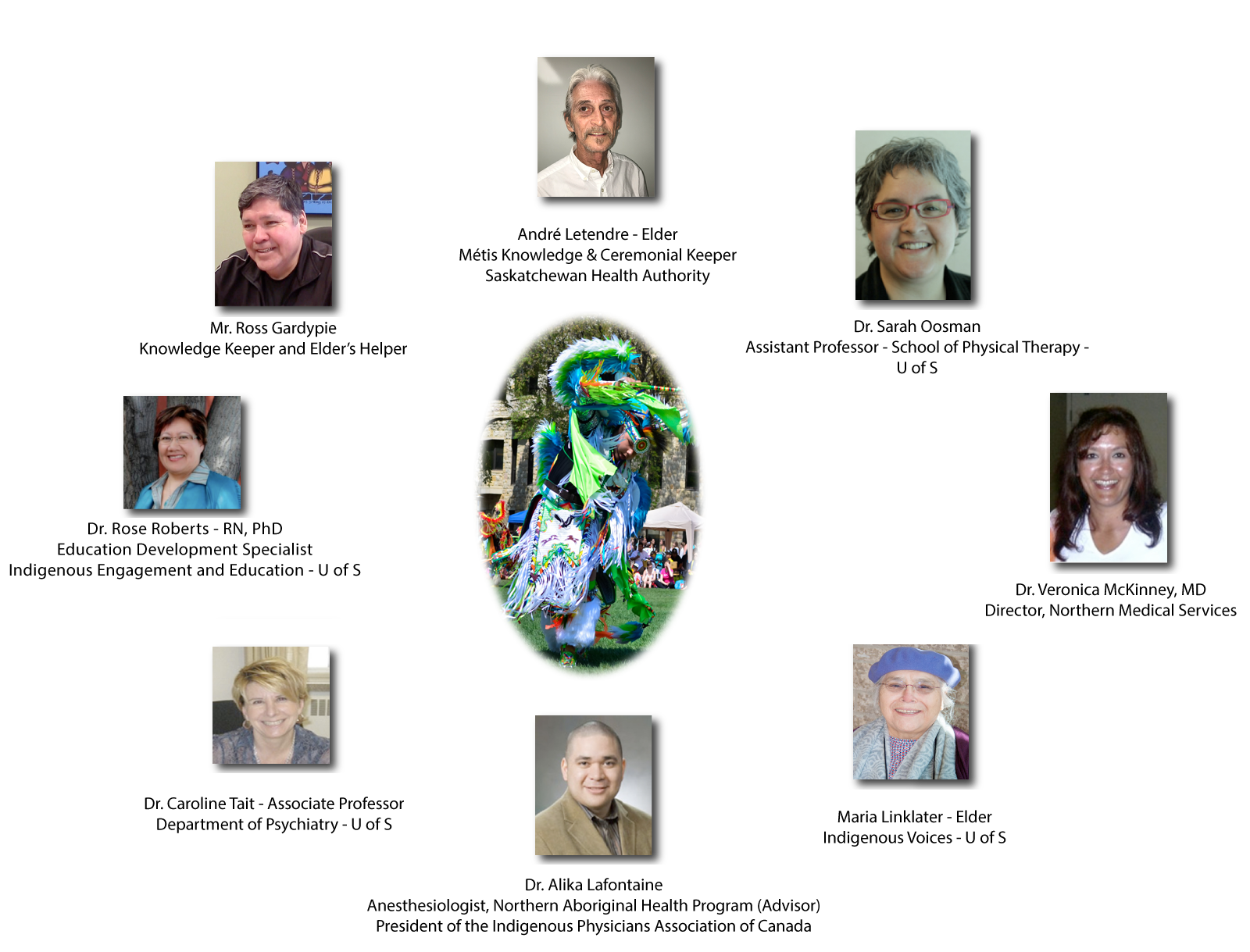 Course Content
LEARNING OBJECTIVES
Identify how your culture (knowledge, beliefs, attitudes) influences your health care choices.
Explore how 'cultural genocide' led to intergenerational trauma that impacts the health and wellness of Indigenous people
Identify how the current health disparities faced by Indigenous peoples have their roots in their historical and current institutional experiences
Explain how reclaiming Indigenous culture and beliefs may allow for healing
5.Describe how the current environment contributes to health disparities
Develop communication strategies that create and enhance culturally respectful healthcare
COURSE MODULES AND TOPICS
Module 1 - PERSONAL REFLECTION INDIGENOUS WORLD VIEW AND HOW THESE AFFECT HEALTH CARE
Topic 1: The Influence of Personal Beliefs on Providing Patient Care
Topic 2: Intergenerational Trauma – Racism in Health Care
Topic 3: Relationship Building and Communication Strategies to Enhance Cultural Safety
Module 2 - CULTURAL SAFETY: HOW THE PAST INFORMS THE PRESENT (ACCESS AND HEALTH CARE GOVERNANCE ISSUES)
Topic 4: Access to Care
Topic 5: Residential Schools and Intergenerational Trauma
Topic 6: What is Cultural Safety?
Module 3 - CULTURALLY RESPONSIVE CARE: THE CHALLENGE OF FINDING MIDDLE GROUND
Topic 7: What are Culturally Responsive Health Care Environments?
Topic 8: Creating a Culturally Responsive Care Plan
Course Credits
Royal College of Physicians and Surgeons of Canada (Royal College)
Maintenance of Certification (MOC)
Section 3: Self-Assessment Accreditation Statement 
This activity is an Accredited Self-Assessment Program (Section 3) as defined by the Maintenance of Certification Program of the Royal College of Physicians and Surgeons of Canada, and approved by the Continuing Medical Education Division, University of Saskatchewan. You may claim a maximum of 2.0 hours (credits are automatically calculated).
Participants are reminded that the 11 hours of video presentations are a valuable source of Section 2 Credits in the MOC framework-Self-Learning. Video, audio or Podcast learning activities can be claimed for 0.5 credits per activity.

Learners are reminded to document their learning in MAINPORT. Click the link provided to be taken to the MAINPORT site.
https://login.royalcollege.ca/oamlogin/login.jsp
CFPC members

Accredited Royal College MOC Section 1 and Section 3 credits are eligible for certified Mainpro+® credits, up to a maximum of 50 credits per five-year cycle; any additional credits are eligible as non-certified Mainpro+® credits. MOC Section 3 accredited activities can be claimed at 3 credits per hour up to the cycle maximum.
Learners are reminded to document their learning in Mainpro+®. Click the link provided to be taken to the Mainpro+® site.
Any questions concerning accreditation can be directed to:
Molly Campbell
Continuing Medical Education
College of Medicine
University of Saskatchewan
306-966-7794
Email: molly.campbell@usask.ca