'NDT for AGES 6 TO GERIATRICS': NDT Introductory Course in Normal Movement & the Management of Neuromuscular Impairments
COURSE DESCRIPTION
This 3-day interdisciplinary course is designed to give participants basic knowledge about the Neuro-Developmental Treatment (NDT) approach and how it is applied in rehabilitation to specifically address client impairments to promote recovery of function. Core concepts from research in neuroplasticity and motor learning will be discussed. A majority of this course is devoted to hands-on lab practice to increase the clinicians 'tool-box' for detailed assessments and treatments. Patient demonstration and video will be used to augment the learning process. All rehabilitation disciplines from a variety of clinical areas will find this session applicable to their practice.
Dates & Time
Dates: March 18 - 20, 2021
Time: 8:30 a.m. - 4:30 p.m.
Location: School of Rehabilitation Science, University of Saskatchewan
Saskatoon
OBJECTIVES
Course participants will be able to:
Analyze normal and abnormal movement during functional activities
Identify priority movement impairments restricting client performance and efficiency
Understand basic treatment concepts of NDT
Apply NDT framework when making treatment choices related to impairments and activities
Implement handling skills for facilitation and inhibition to promote normal movement
Perform activity analysis to guide environment and activity set-up during treatment sessions
TARGET AUDIENCE
Occupational therapists, physical therapists, speech language pathologists, recreation therapists, and rehabilitation assistants who work with clients ages 6 through geriatrics.
SPEAKER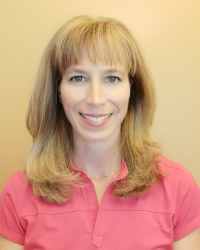 Teresa Siebold is an NDTA™ PT instructor with over 22 years of experience in adult neurorehabilitation. She began instructing post-graduate courses for allied health clinicians in 2008, and has taught throughout Canada and internationally. Teresa is a Clinical Neuro Specialist for the therapy assistant college program, and has instructed practical sessions for nurses. She was an invited speaker at the NDTA Annual Conferences: Memphis, TN in 2016; Charlotte, NC in 2019.
Teresa has served in clinical and leadership positions on stroke, neurosurgical, and neuro-investigating units, as well as inpatient and outpatient rehabilitation settings. Currently, Teresa is a senior PT on the acute Stroke Unit at the Foothills Medical Centre in Calgary.
Her publications include: "A Peek into the Visual System and Neurological Rehabilitation", NDTA Network, Jul/Aug 2020; "NDT in Acute Care: Advocating for and Promoting Early Recovery", NDTA Network Mar/Apr 2016; "Addressing the Primary and Secondary Impairments of a 20 year old Man with Traumatic Brain Injury" case report in Neuro-Developmental Treatment: A Guide to NDT Clinical Practice, 2016 ed., Thieme Publishing.